This thread is an instructional pictorial on how to add photos to any thread on the Virginia Hunting Forum. This is particularly beneficial in posting photos into our hunting contests that are held throughout the year. 
This tutorial is based on using an image-hosting site called Photobucket. Photobucket independently hosts your photos and gives each one its individual URL for posting on HTML sites, therefore they will always be visible in threads unless you delete them from your Photobucket account or replace them with another picture. There are a lot of other image-hosting sites on the net, but this tutorial will focus on Photobucket only.
Step-by-Step

• Upload your photos onto your computer's desktop from your camera, mobile phone, or other device OR save them to your desktop from another site, such as FaceBook or any other social media site.
• Go to 
www.photobucket.com
.
• Create an account, or log in to your existing one.
• At the top of the screen you will see "Upload." Click it!
• Find your photo(s) on your desktop and upload them to Photobucket. You can do multiple photos at one time by pressing Ctrl on your keyboard and clicking all of the photos.
• After your upload is complete, you can click on "Library" at the top of the screen. This will take you to your current photo(s).
• Now, adding your photos are easy from this point! Click on one photo, and to the right of the photo you will see several URL codes. Simply click the one that says "Direct." You will see the code quickly flash to say "copied."


• Now, head over to the Virginia Hunting Forum, and create your new thread or post.
• To insert your photo into a thread, click on the "photo" icon in your tools area.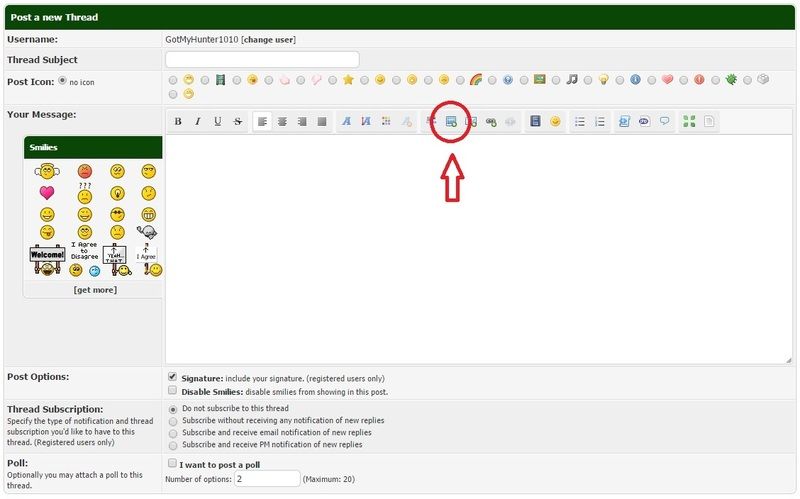 • Where the dropdown menu says "http://"

highlight it

, right-click, and choose "paste."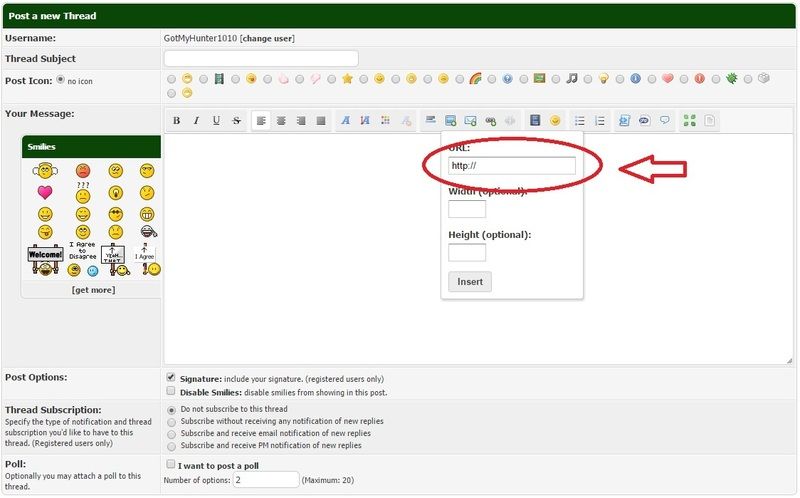 • Click "Insert" and you're done!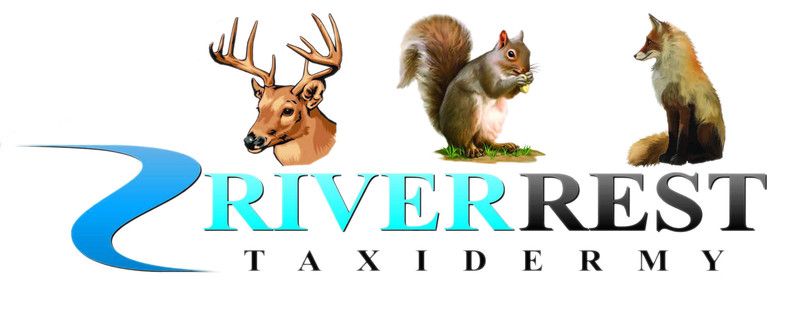 Amateur Huntress
.
Wannabe Taxidermist
.